The 'Seven of Them' is a suspenseful war story par excellence by famous Israeli writer Nathan Shacham who had died recently.
It had first appeared at 1948 in a collection of war stories. It had latter transformed by  Nathan Shaham into a hugely successful stage play 'They'll be here tomorrow' :a play in three acts. translated by Israel Schen and Rute lask and was acted in English in London and elsewhere.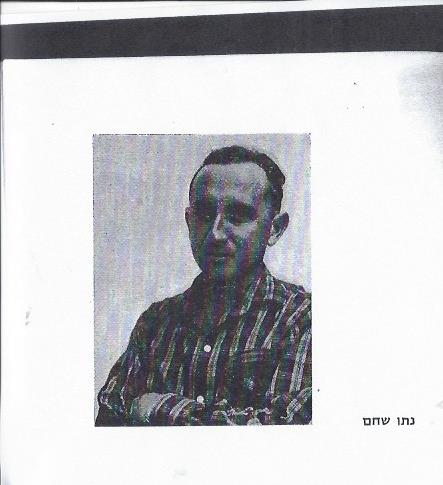 Nathan Shacham was born in Tel Aviv in 1925. He fought in the elite Palmach unit during Israel's 1948 War of Independence and has been a member of Kibbutz Beit Alfa since 1945. Shacham has served as cultural attache in New York, vice-chairman of the Israel Broadcasting Authority, and editor-in-chief of Sifriat Poalim Publishing House. Shacham is a well-known fiction writer and dramatist.
He has published over 40 books. He has received, among others awards, the Shlonsky Prize (1958), the Bialik Prize (1988),[4]the National Jewish Book Award for Fiction (1992), the Neuman Prize (1993), the ADAI-WIZO Prize for 'The Rosendorf Quartet' (Italy, 2005) the Prime Minister's Prize (2007)[5]. In 2012, he won the Israel Prize for Hebrew Literature and Poetry; the prize jury called Shaham one of the outstanding authors of Israel's generation of founders and noted the "lively and rich" style of his plays, fiction and nonfiction works.
The story was first translated as The Seven by D. Briksman in: A whole loaf: stories from Israel. New York: Vanguard Press, [c1957].
Here is the story in English as it appeared in: The new Israeli writers: short stories of the first generation / New York: Funk and Wagnalls, c1969. translated by: I. M Lask
see more about Natan Shaham